Switching Identities
When you're ready to make a comment under a different identity, you'll first need to select the one you'd like to use.
Start from your Home Page.
Tap on the menu icon in the top-left corner.
Tap on "My Identities".
Tap on the identity you want to use.
Toggle "Make this my active identity" on.
Tap "Save" at the bottom of the screen.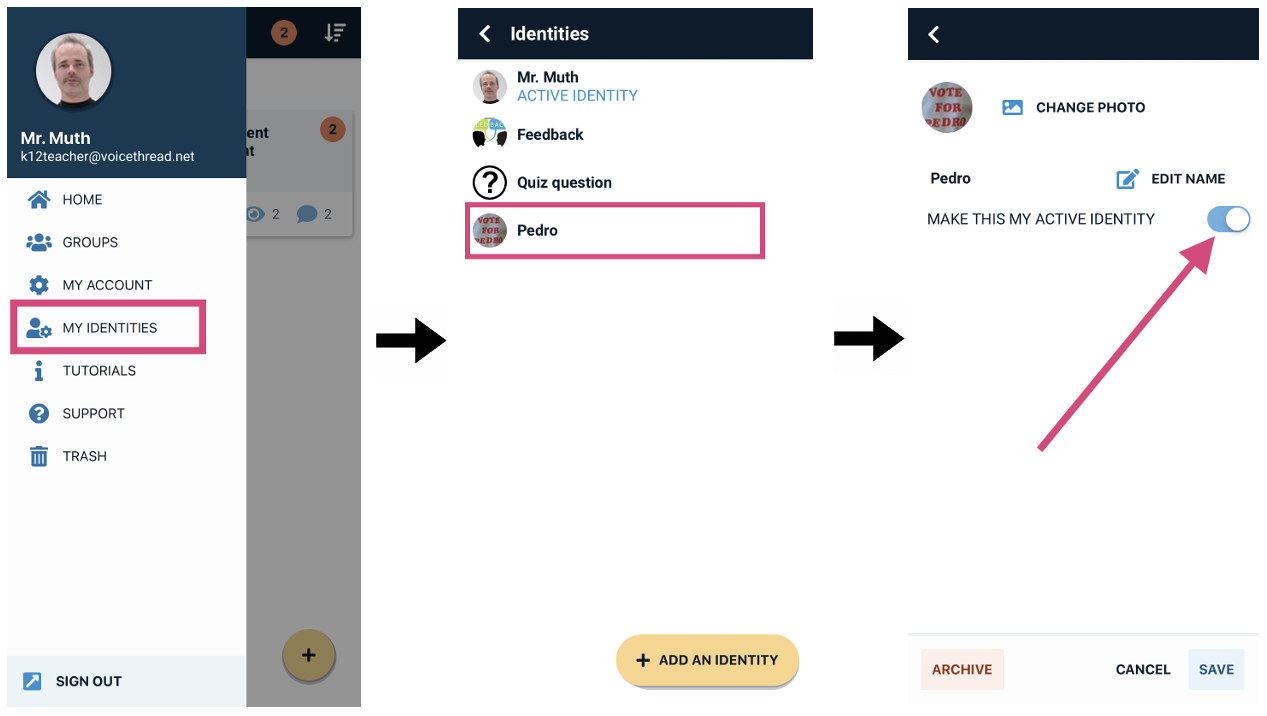 You can also access the "My Identities" area by tapping on your current identity in the top-right corner of any open VoiceThread.