Listening to and viewing comments
General navigation
When you first open a VoiceThread slide, the slide media and all comments on that slide will be displayed. Click here to learn more about getting around in a VoiceThread.
To play an individual comment, click on "Expand comment". If this is an audio or video comment, the button to play the media will be displayed below the comment's time stamp.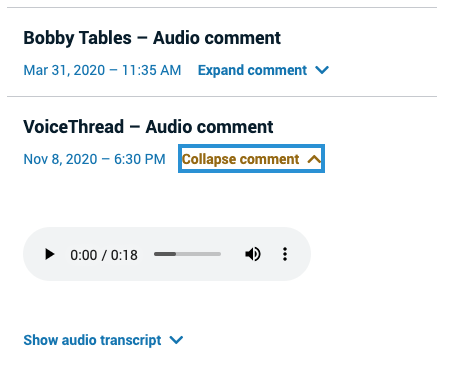 ---
Transcripts and captions
If the comment contains closed captions or a transcript, an option to "Show audio transcript" will appear below the audio or video player. This will expand the accessible transcript on screen.
---
Adjusting playback speed
VoiceThreads can be played as slowly as 0.5x and as quickly as 4x. Click on the "Speed" button beneath and select your desired speed from the menu.