Purchasing additional accounts
If you need more VoiceThread accounts for your teachers and students than were purchased initially, you can always add more a la carte. Each additional account is $1.30.
Under the Account Credits section, click the "Add Credits" button.
Enter the number of accounts you want to purchase.
Click the green "Purchase" button.
Complete the check-out process.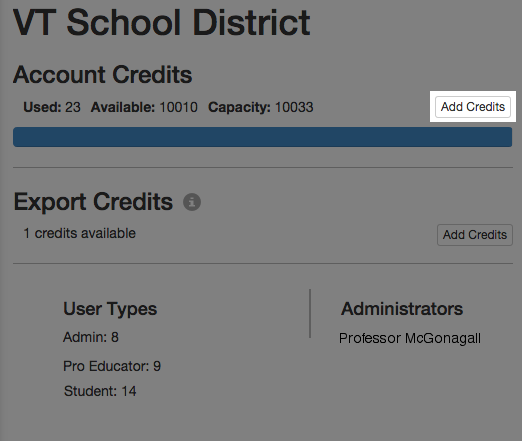 Your new accounts will be available for use immediately.  If you would prefer to upgrade to a District License instead of purchasing more accounts for your School License, please contact us.