Uploading media from your library
Tap on the create button on your Home Page.
Tap "Add Media" at the bottom of the page.
Tap "Upload files".
Select the file(s) you want to add as slides to your VoiceThread.
Confirm.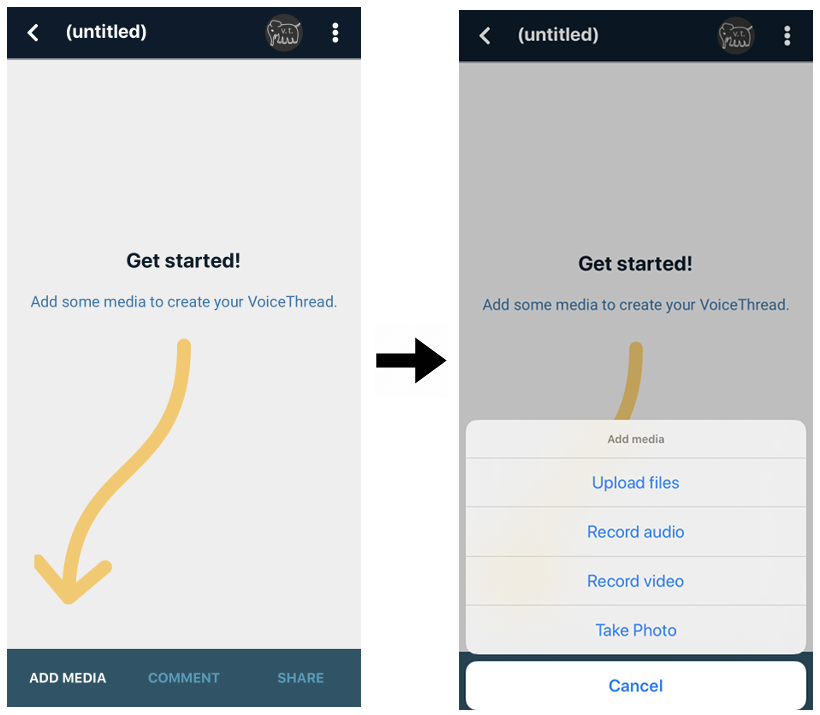 Your files will save automatically. You can tell a file has finished uploading when you see a preview of it on the create page. After you have added at least one slide, tap on the "Comment" button at the bottom of the screen to open the VoiceThread and begin adding your comments, then tap "Share" to share your VoiceThread with other people.